A dream that was years in the making has come to fruition in Uganda.
Less than 15 months after ground was broken, the doors have opened for the Amy For Africa Christian Academy. Amy Compston, the heartbeat behind the AFA ministry, gave all praise and glory to God for making it happen.
"Praise GOD!! I have envisioned the day for a few years and TODAY I have seen,''  Compston said. "The LORD's school, full of HIS children, learning about HIM!! Oh, the LORD is good. He is so FAITHFUL, PERFECT, AMAZING and MIRACLE-WORKING!! HE is the SUPERNATURAL KIGN of GLORY!! All praise, honor and glory belong to HIM!! My heart is bursting with JOY unspeakable!! Praise GOD!!!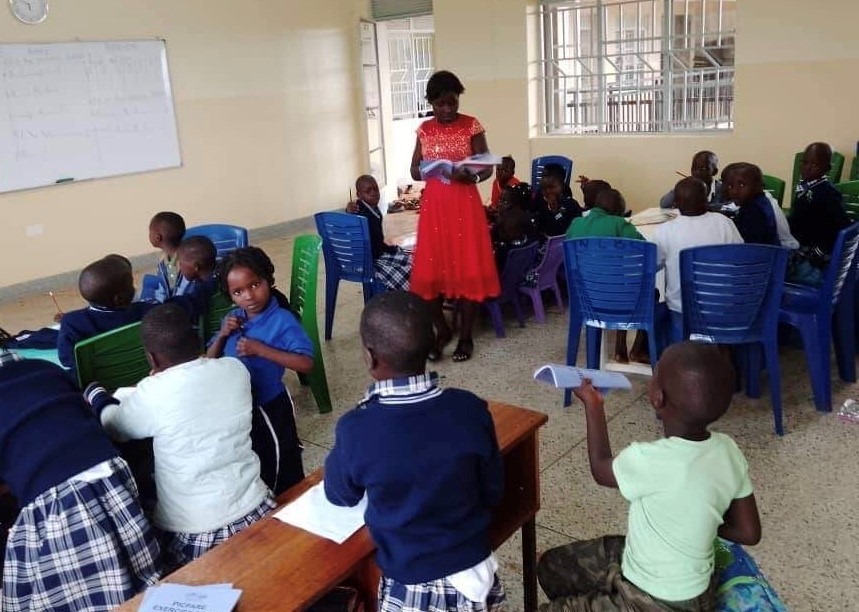 The school's construction came during the two years of the worldwide pandemic caused by COVID-19. The government has not allowed students in Uganda to attend school for most of the past two years. They were allowed to open again Jan. 10.
The AFA Christian Academy registered students and began classes Jan. 17. It has become a cause for celebration both in Uganda and in the United States.
Compston is on a furlough in the U.S. before she and her husband, Chris, and their son, Jarek, return next month.
Ground was broken on the $561,000 AFA Christian Academy in October 2019, only a few months before COVID-19 paralyzed the world. But God was faithful to AFA, providing everything that was needed and more. The ministry witnessed the power of an almighty and unstoppable God as the school was constructed step by step and brick by brick.
"We are so thankful for all who prayed for us, have given to us and supported us," Compston said. "Like us, you have been witness to the power of God. It's awe-inspiring to see what God has done. Pray for the AFA Christian Academy!! The students, teachers and staff. May GOD be glorified!!"
Mark Maynard is co-founder of the Amy For Africa mission, and also serves as its president. Reach him at (606) 571-1031 or mark@amyforafrica.com.