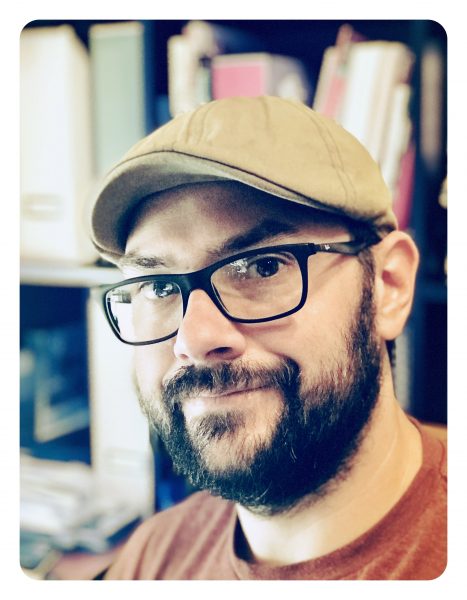 ASHLAND, Ky.  – The artistic genius behind Jarek's Journey is Brian Ashby, a freelance illustrator from Catlettsburg.
Ashby did an amazing job of bringing Jarek, Chris and Amy Compston into friendly cartoon form in the pages of Jarek's Journey. He was supplied with photographs and simply made them come to life in a cartoon book that we know will impact The Kingdom.
Jarek's Journey is a 20-page children's book that chronicles Jarek Compston running in a half marathon to raise funds to send Christmas gifts to Uganda at the age of 6 in 2017. His time was the second-fastest ever in the U.S. for his age division.
"When I was first approached about illustrating Jarek's Journey,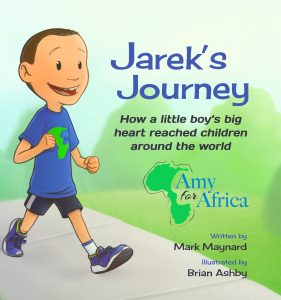 I felt a strong connection immediately," he said. "I have several members of my family who run in races and having been to many events and seeing all the preparation and work that goes into running one, I was able to relate and understand what Jarek was able to do.
"It's amazing to think about what he was able to accomplish and at such a young age."
Understanding the scope of the story and what it could do for the Amy For Africa mission had a profound impact on Ashby, who has been a believer in Christ since the age of 10.
"I have a great respect for mission work and those who travel all over the world to spread the word of God's love," he said.  "Jarek's story is the perfect example of how God can use anyone to carry out great works in his name.  I'm truly humbled to have been a part of this project and I'm excited to see all the lives that will impact."
Amy Compston, the co-founder of Amy For Africa, said the book is something she will cherish and will be tool that the mission can use in big ways.
"Brian's work was perfect," she said. "We saw his work as it was developing and were simply amazed at his talent. He captured it perfectly. The story Mark (Maynard) wrote is beautiful and the illustrations brought it to life."
Brian, wife Lindy and son Tanner live in the Catlettsburg area. Along with illustrating children's books, he also creates editorial cartoons for The Daily Independent along with a variety of other jobs including caricatures, portraits and client specific works.