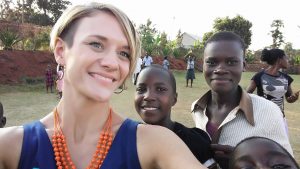 CARLISLE, Ky. — Carlisle United Methodist Church's youth will be participating in a 30-hour famine beginning Friday morning at 6 a.m. and running through noon Saturday.
The proceeds will go to Amy For Africa, the church's main missionary ministry.
If you wish to fast along with the youth to show support, or wish to contribute to this cause, please contact the CUMC youth ministry team (Todd and Karri Day, Allison Earlywine). The kids will be doing an overnight at the church Friday evening.
"I'm so proud of them, and our youth ministry team," said Pastor Rocky Wallace.
Jesus said: "Follow Me, and I will make you fishers of men." Matthew 4:19
Servant leadership: Empowering, equipping, helping others to discover the array of gifts they have to offer to humanity during their short journey here.
"We are overwhelmed by the love that Carlisle United Methodist Church and pastors Rocky and Denise Wallace have shown to us as we partnered with them," said Amy Compston of Amy For Africa. "There is no way we can do what we need to do for God without the help of willing partners like this sweet church in Carlisle."