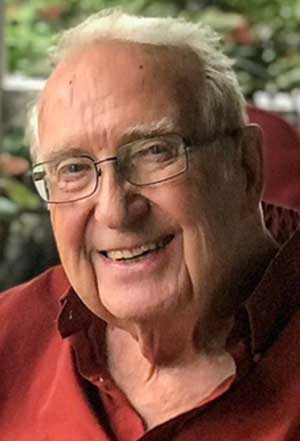 CATLETTSBURG, Ky. – The family of a man who loved the Lord and showed it with his actions in this life is asking friends to remember him through a memorial donation to Amy For Africa.
John Andrew Wolfe left this world to be with his Heavenly Father during the pandemic. Gail, his wife of 58 years, was unable to have a funeral with the family because of COVID-19 travel restrictions. She wanted to give a tribute to a man who used his life in service to others.
"God of the people, you have called us to walk humbly before you and to share in the struggle with the least of these, yet we have failed to live up to this call. Today, we come before you asking your Spirit to empower us to be agents of transformation for the world," she wrote. "Make us a chalice from which all the oppressed can find the living waters of God, who calls us to live a life of service, of humility, and of reconciliation with you, with creation, and with the world. Amen."
Gail went on to say that her loving God had given her a way to show love for her husband and to give her peace.
"In honor and remembrance of John I would like to give a life sustaining gift of water. A well is needed for the vegetable garden to serve a Christian school being built in Uganda. John was very supportive of this local project," she said.
Amy For Africa, a 7-year-old organization started by missionary Amy Compston and journalist Mark Maynard, have embarked on building a school in Njeru, Uganda. AFA also purchased a five-acre farm to feed the hundreds of children that will be coming to the school. An irrigation system is needed to make that happen.
"We are so honored that God has directed Mrs. Wolfe toward Amy For Africa," Compston said. "What a blessing this will be for our farm that will feed families for years. Her husband was someone who cared for the least of these and that legacy will continue through your donations."
Mrs. Wolfe called Amy For Africa "an amazing project" and invited friends and family to visit the website at amyforafrica.com.
"Tell your family you love them. You never know when it's your last chance. My love and prayers go out to each of you," she said.